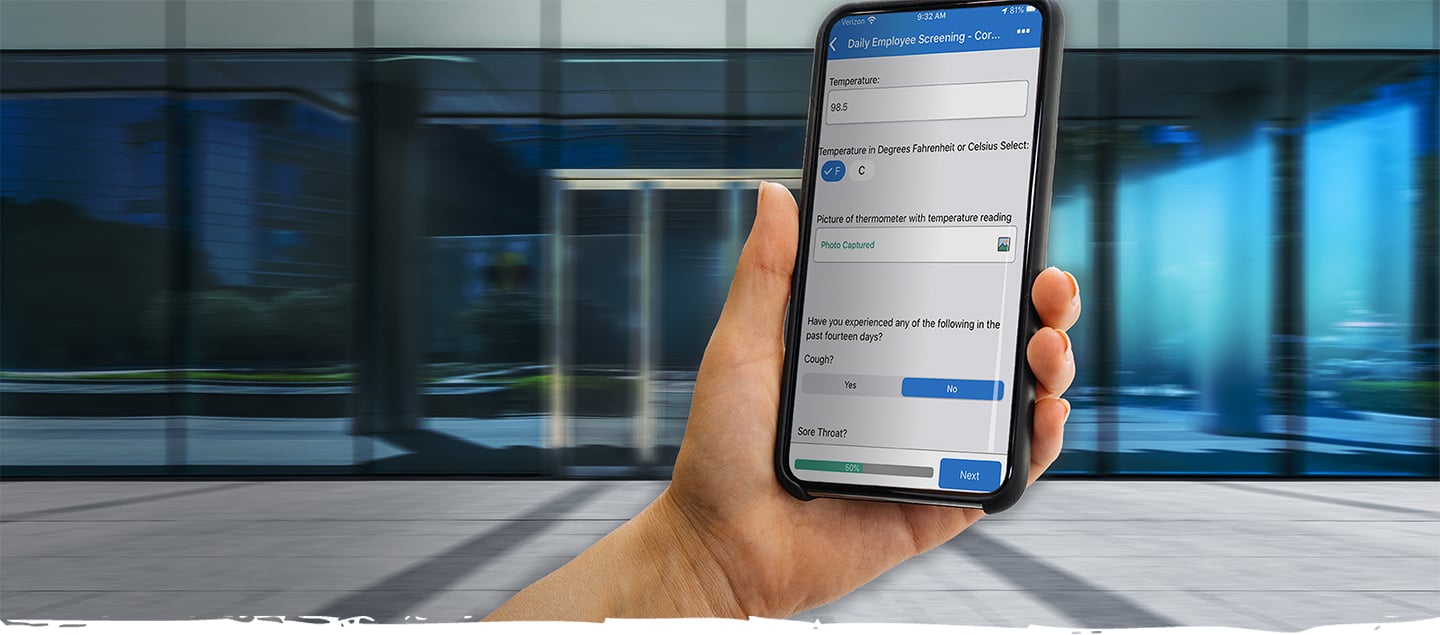 Keep your employees and customers safe during this pandemic
Monitor and screen for COVID-19 symptoms from a mobile device or tablet.
Everything you need for COVID-19 screenings.
REQUEST DEMO
Screening forms and dashboards built to protect your business and your team
Keep your customers and employees safe.
Adhere to regulations requiring screenings and social distancing.
Build confidence with your team and customers.
Protect your business from liability and litigation.
Comprehensive employee health screening
As businesses reopen, tracking the health of employees is critical to minimizing the spread of the disease and protecting your business. GoCanvas offers you the solutions you need to get going with a pre-built set of mobile Apps for employee health screenings, CDC guidelines, and risk waivers.
HEALTH TRACKING
Track symptoms, exposure, and temperature
Prevent the spread of COVID-19 in your workplace with employee health screenings. Document symptoms, take a picture of a thermometer reading or enter temperatures manually, and require sign-off that results are accurate.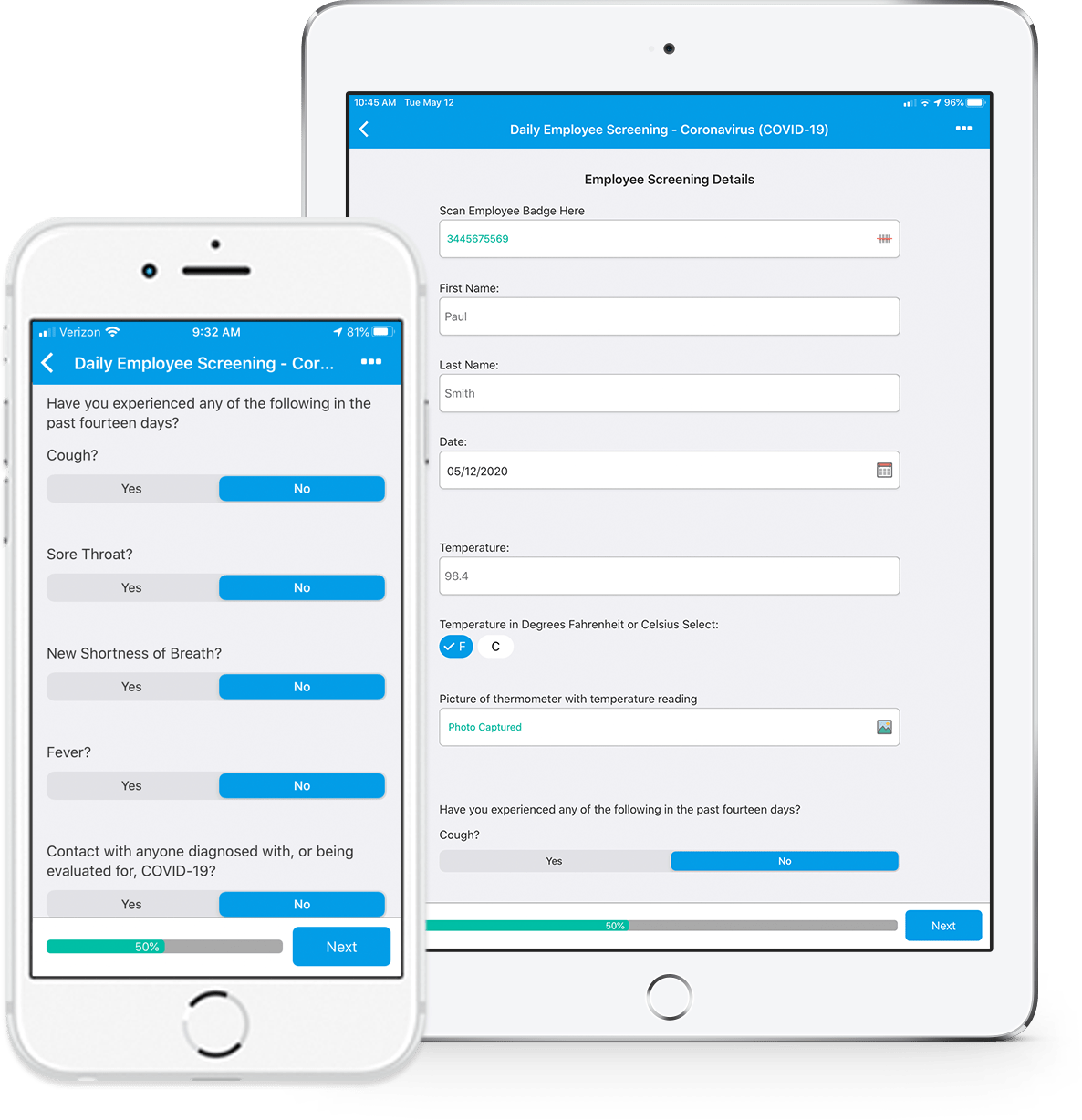 FLEXIBLE TOOLS
Choose the health screening approach that works for your business
Let people report their own results or designate an employee to perform screenings – whatever works for your team. You can even customize your forms for your business needs.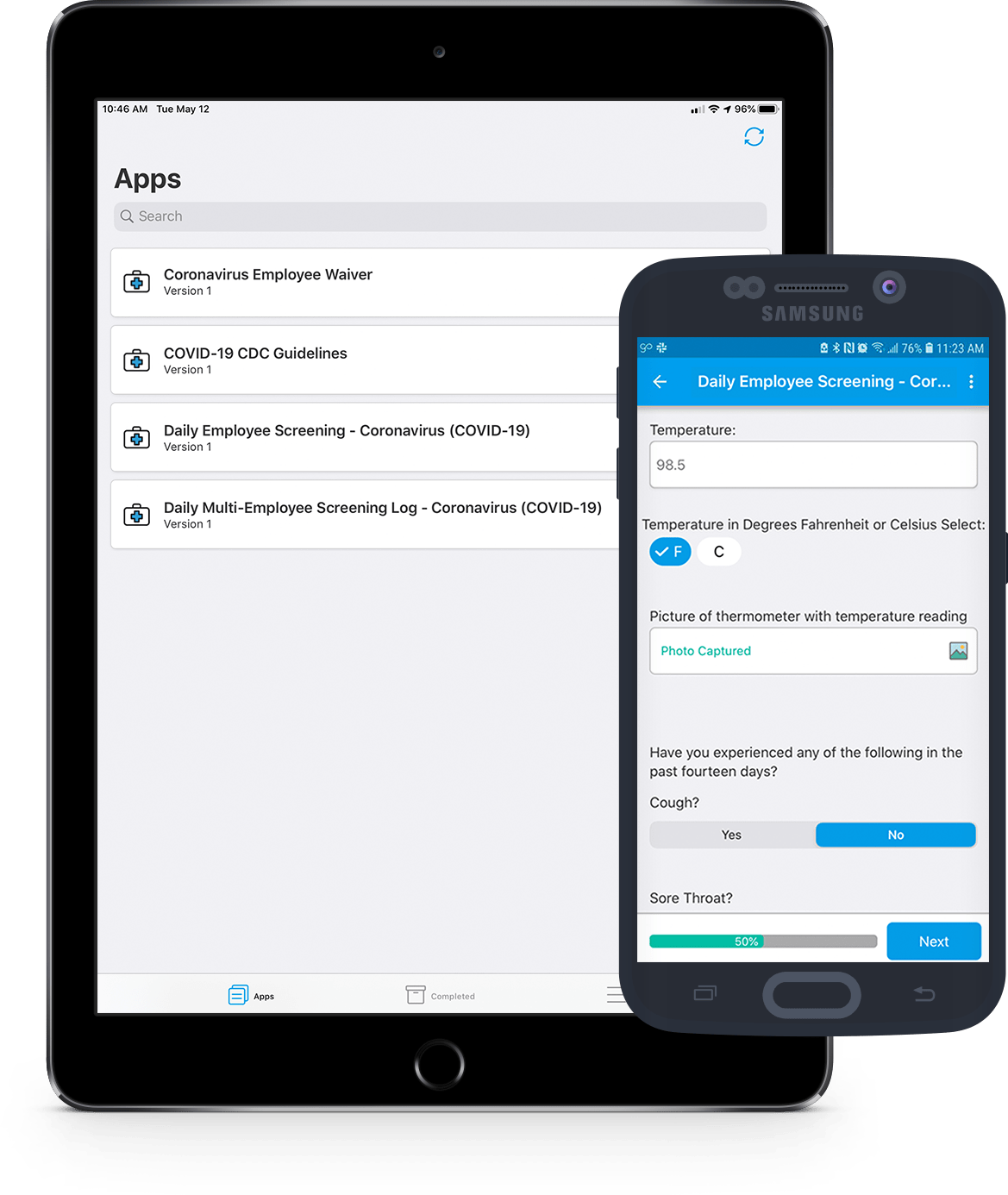 SECURE STORAGE
Collect and protect your data
Stop worrying about compliance and liability. All of the data you collect is automatically and instantly stored securely in the cloud. Your privacy is our priority with optional HIPAA compliance and other enhanced security features.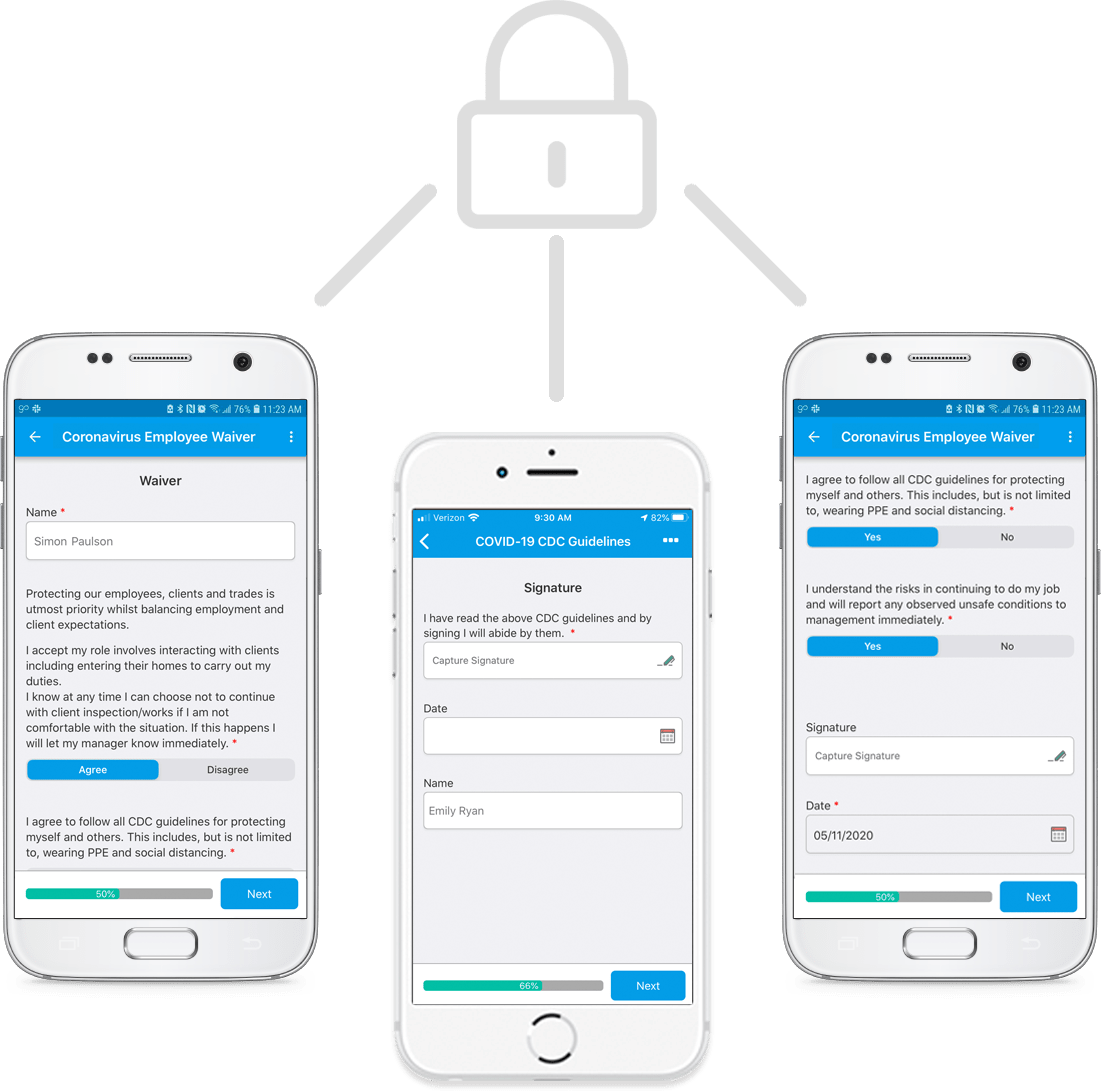 DASHBOARDS
See results in real-time
No more waiting for manual reports that take hours to process. Quickly identify at-risk employees and spot patterns and trends as they emerge with our dynamic reporting dashboard.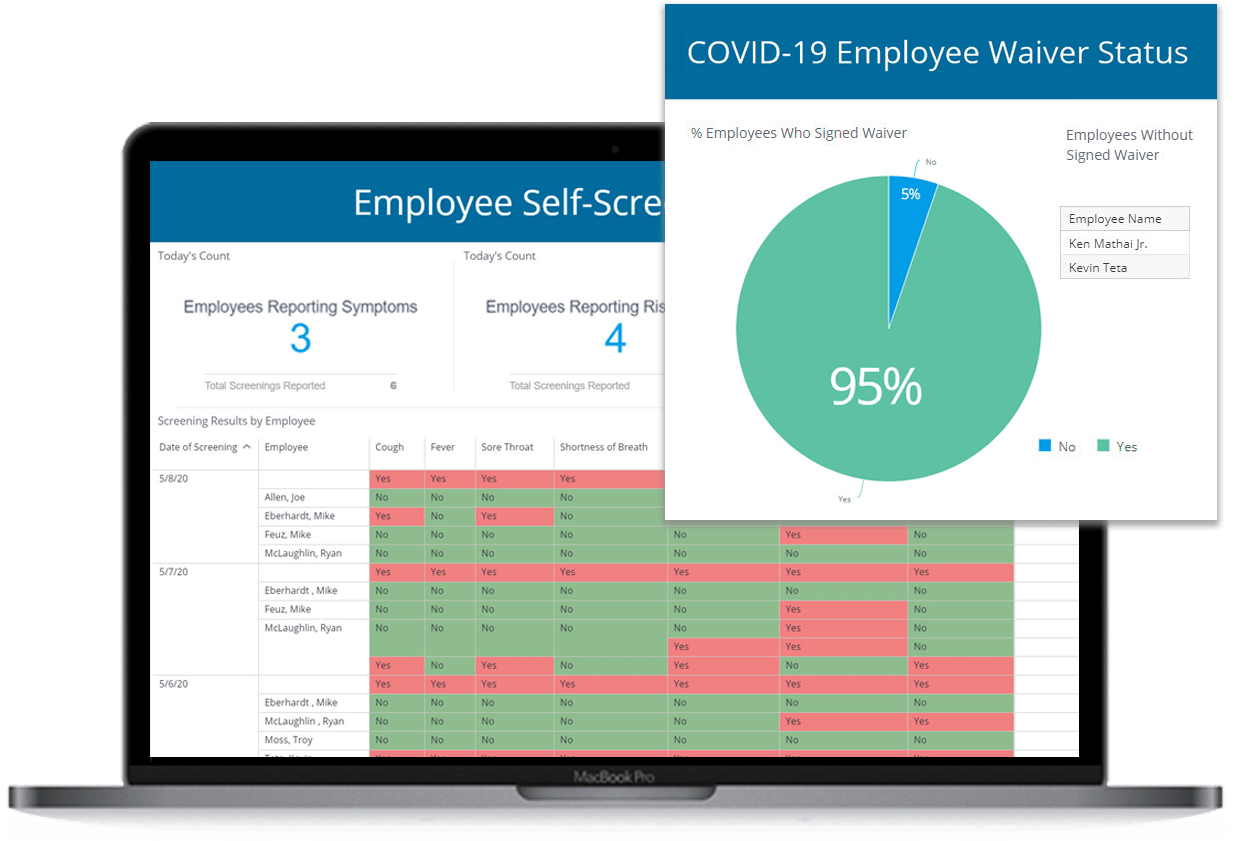 ALERTS
Hear about potential risks as soon as they're reported
Know the moment someone logs symptoms or a fever so you can respond and react immediately. Address these situations as they happen to prevent spread and manage employee health and safety.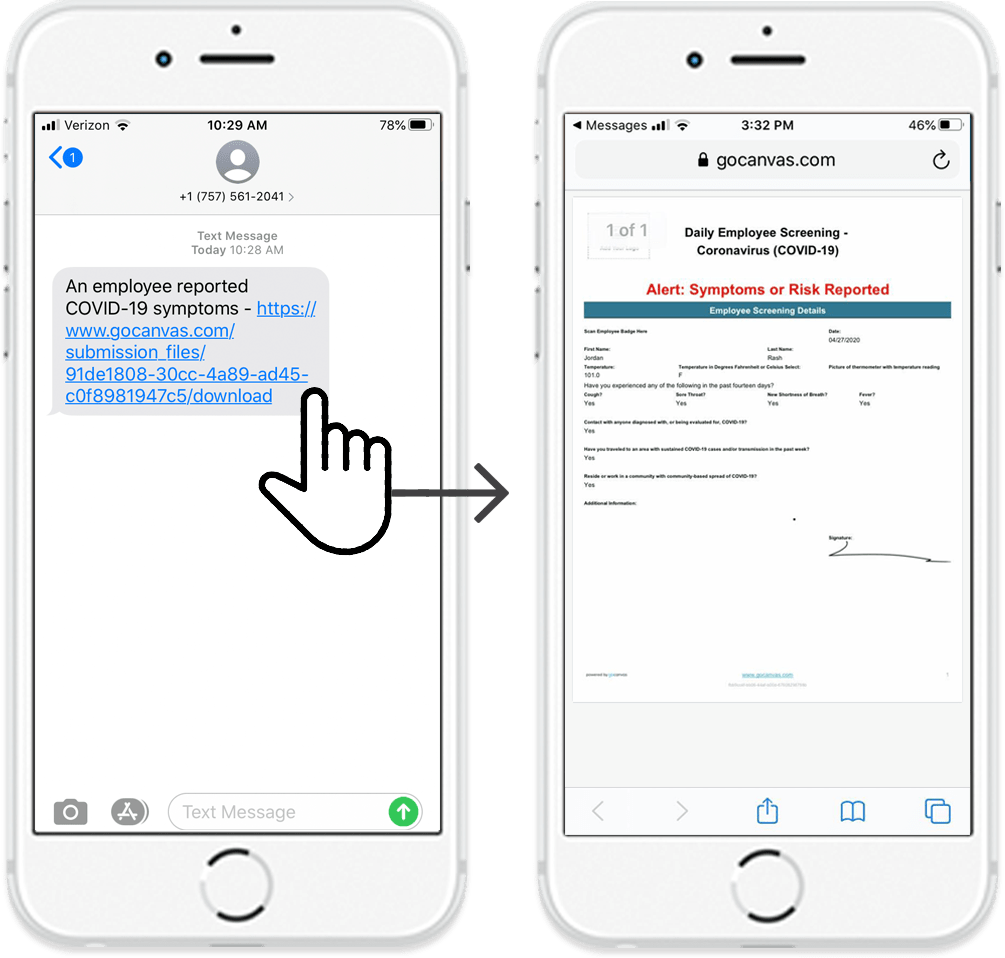 Everything you need to protect your business and customers.
Pricing starts at $200 per month.
Request Demo
GoCanvas COVID-19 Screening includes: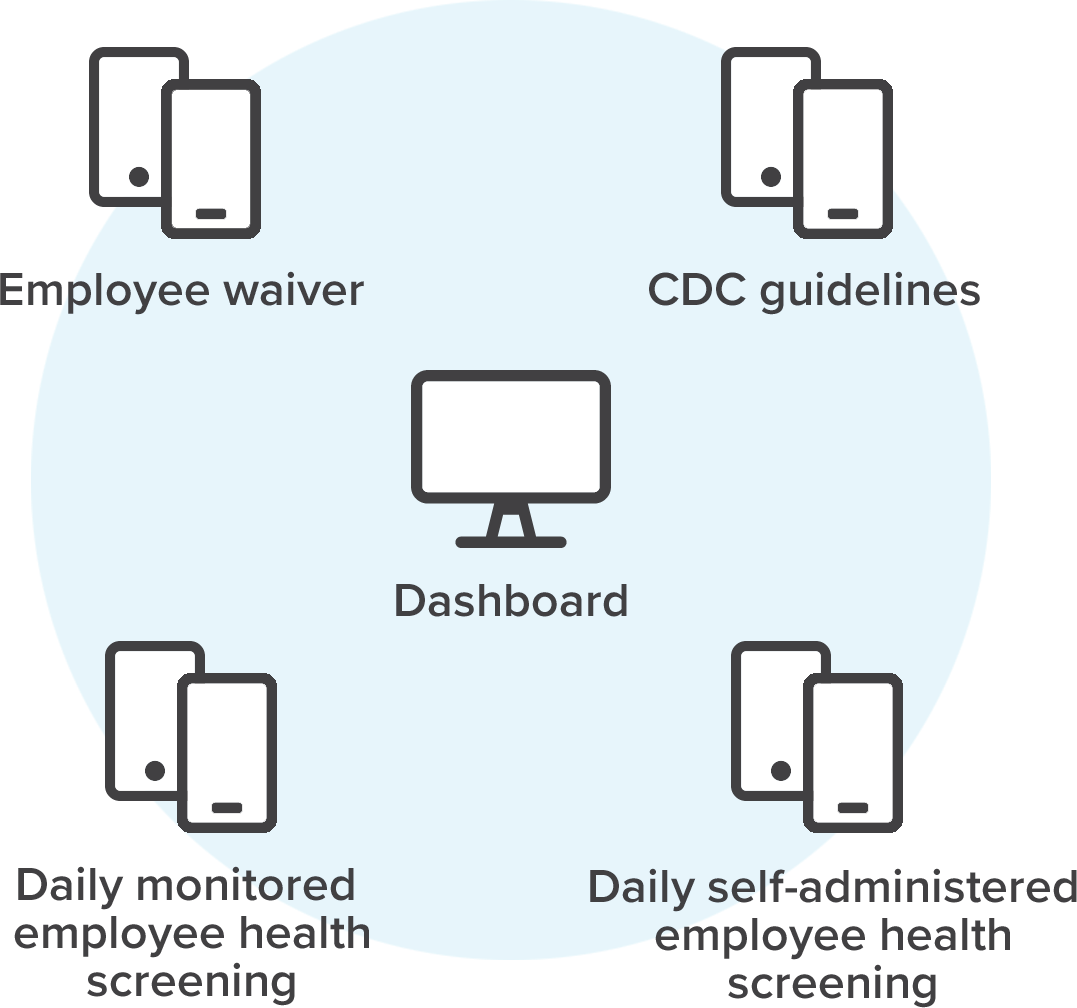 Alerts based on thresholds like high temperatures or symptoms
Photo capture (or manual entry) for thermometer readings
Required signatures
GPS location capture
Symptom tracker
Secure cloud storage
Online and offline data collection
Pre-populated info like employee names and badge numbers
Screening dashboard showing real-time results
Employee health screening advice and resources
Employee health screening advice and resources
Keep your team and customers protected from COVID-19. Start screening your employees today.
Pricing starts at $200 a month.