Transform

the way you work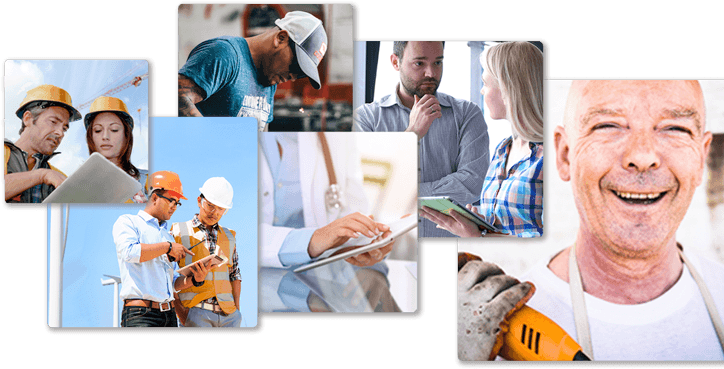 Digital automation tools and process that give you the power to adapt and respond to whatever comes your way.
COVID-19
The safe way to go back to work
Monitor and screen for COVID-19 symptoms from a mobile device or tablet, see results in real time, and even get SMS alerts when symptoms are reported.
Learn More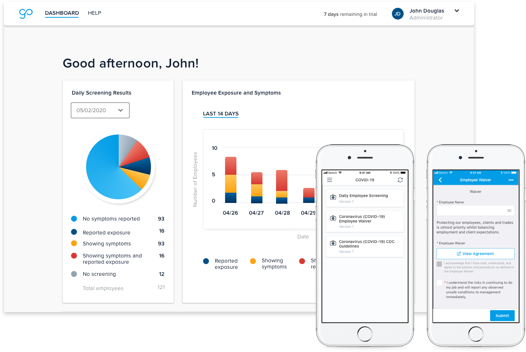 It's never been easier – or more critical – to digitize your processes
Move faster in the field and in the office
Keep track of what's going on in your business
Eliminate errors, drive time, and data re-entry
Prevent liability and ensure compliance
Smarter work in the field, actionable data in the office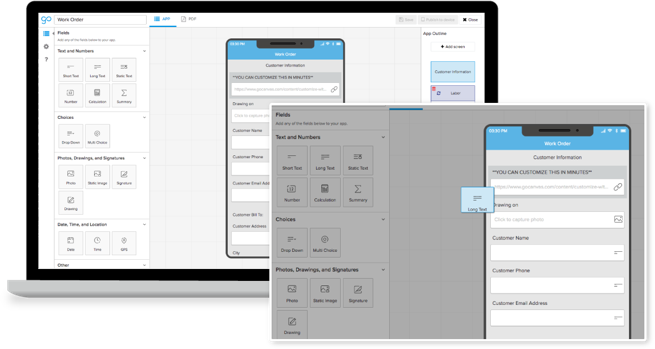 Smarter work in the field, actionable data in the office
Streamline your day-to-day operations, speed up your data collection and distribution, and gain critical insights into your business so that your team can focus on doing what they do best, whatever that may be.
Everything you need to automate, adapt, and act
Whether you want to show up to the right job with the right parts every time or calculate the cost of labor and materials so you can automatically invoice a customer, GoCanvas makes it easy for you to get work done.
Your Problems
Paper is in-person
Handing off paperwork means heading back to the office, slowing things down, and putting people at risk.
Systems are siloed
When data is scatterd across different systems, doing something with that data is impossible.
Process gets in the way
Going back for missing info, re-entering data, and manually distributing work takes time and introduces risk.
Our Solutions
Work safer
Automate data collection so your team can get more done for more customers in the same amount of time.
Work smarter
Integrate with systems you're already using and keep a pulse on your business with reports and analytics.
Save more
Eliminate inefficient tasks and processes so you can do what you do best, whatever that is.
What our customers say
Join more than 80,000 people across the globe who trust GoCanvas