Let's do this! Time to pick a plan.
Ditch the paperwork and go mobile. Get started today!
Business Plan
Exactly what you need to get started
$45 USD per user
Per month billed annually* or $51 month to month
Try It Free
Unlimited Forms
Unlimited Data Storage
Offline Access
Edit Submissions
HIPAA Compliance
3rd Party Cloud Integration
Custom Submission Status
Best Value!
Professional Plan
Everything GoCanvas has to offer
$55 USD per user
Per month billed annually* or $62 month to month
Try It Free
Includes Business Features
Dispatch Calendar
Workflow
API Access
Folder Functionality
Department Functionality
Enterprise Plan
The best way to save for big accounts
Contact Us
Includes Professional Features
Savings for teams and departments
Pricing scales as you grow
Best value across the organization
*All annual plans are subject to a 12 month contract
Compare Our Powerful Plan Features
All plans allow you to create and fill out as many forms as you want. Store as much data as you need.
Business Plan
Professional Plan
Enterprise Plan

Submissions

Submissions - Each time a GoCanvas App is filled out a Submission is created.

Learn more

Unlimited

Unlimited

Unlimited

Cloud Storage

All of your data is stored in our cloud. Search your data quickly and easily via our website.

Unlimited

Unlimited

Unlimited

App Builder

Online drag and drop tool that allows you to build and edit your own GoCanvas Apps (mobile forms) anytime.

Learn more

PDF Designer

Design customer-friendly PDFs that reflect your brand.

Learn more

3rd Party Cloud Integration

Put the data you collect with GoCanvas into Box, DropBox, Salesforce, or other cloud-based services. You can also use Zapier with GoCanvas!

Learn more

Mobile and Web Editing

You can edit the data that your users collect and upload.

Learn more

Dispatch

Assign jobs to your mobile user team via GoCanvas and they will receive a notification on their device.

Learn More

Submission Status

Assign custom statuses to GoCanvas submissions to track internal processes.

Learn More

Customer Support

Support options are based your number of users.

HIPAA Compliance

You may use GoCanvas to collect medical information about your patients and remain compliant with HIPAA rules.

Learn More

Dispatch Calendar

Manage the schedule for your mobile workforce while dispatching the right GoCanvas app at the right time.

Learn More

Advanced Password Management

Keep your IT department happy with advanced password rules.

Learn More

Webservices

Automatically pull data from GoCanvas and place it in your back-end systems.

Learn More

Workflow

Pass partially completed Submissions from one user to another to handle approvals and other internal processes.

Learn more

Folder Functionality

Keep your GoCanvas Apps organized for your mobile and web users.

Learn more

Department Functionality

An advanced feature allowing you to separate GoCanvas apps, Submission data, and GoCanvas users by departments, divisions, teams, etc.

Learn more

Single Sign On

SSO authentication for your account allows you to leverage your existing Identity Provider to manage your GoCanvas users.

Learn more

Active Directory/LDAP

Leverage your existing Active Directory or other LDAP infrastructure to mange your GoCanvas users.

Learn more
Want a Personalized Walkthrough or Demo?
Meet with our team of mobile consultants to learn how we can transform your paper-based business processes into streamlined digital workflows.
Request Demo
"Finally, a cost effective, customizable solution to complete our building inspection process of 'going digital'."
Frequently Asked Questions
Q: How does the free trial work?

Q: What if I need help getting started?

Q: What types of payments do you accept?

Q: Does GoCanvas work offline?
Have questions? Give us a call.
703-436-8069
Training and deployment services
Extra Training
Get additional hours of training and guidance with a mobile consultant. Learn More
Professional Services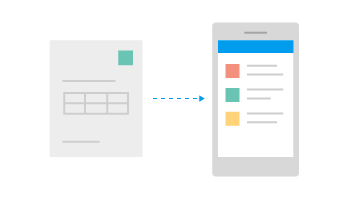 Need help with integration, custom output or form building? Our Pro Services team is here for you. Contact Us
Subject to reasonable use policy. Please refer to Terms and Conditions for details. When you sign up for a GoCanvas plan, you must agree to the Terms and Conditions for Use of GoCanvas Service Plans. This agreement contains important information about fees and payment terms, return of balances, and account terms and terminations. We can only process cancellations and refunds according to the terms specified there.
GoCanvas Is Trusted By These Amazing Companies. Join Them!