Hoisting & Rigging Mobile Forms
Hoisting and rigging requires special attention to OSHA rigging regulations and general safety requirements to do the job properly and avoid expensive accidents and injuries. To make things easier for crane operators, regardless of the type of hoist equipment type used, GoCanvas has assembled several hoisting rigging inspection mobile forms that crane operators can reference and fill out right from their mobile device, including using image capture to note potential problem areas. These apps generate PDFs that can be shared immediately with safety managers, and cover a variety of areas such as links and rings, shackles, vacuum lifting devices, eyebolts, synthetic round slings and much more. Browse our collection of hoisting rigging apps below.
Hoisting & Rigging Form Templates
Customize Hoisting & Rigging templates to work perfectly for your business needs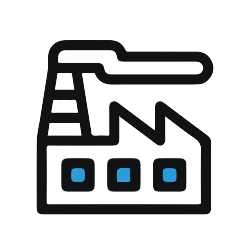 The Oil and Gas Rig Inspection: HOISTING TOOLS mobile app is not all inclusive, but is intended to provide a clear and consistent…

Develop HACCP Plan for Food: Record Keeping Pro…
The Hoisting and Rigging: Visual Structural Weld Inspection Criteria and Form includes inspection and detailed descriptions of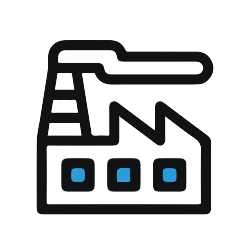 The purpose of the Hoisting and Rigging: Synthetic-Web Sling mobile app is to ensure the listed equipment is properly inspected before each…

Hoisting and Rigging: Crane and Hoist Monthly I…
The Hoisting and Rigging: Crane and Hoist Monthly Inspection Form is to be used by crane maintenance personnel. The operator should

The Mobile Crane Pre-use Inspection Form mobile app for hoisting and rigging helps ensure that mobile cranes are safe and ready to use
The purpose of the Hoisting and Rigging: Shackles mobile app is to ensure the listed equipment is properly inspected before each use by the…

The Hoisting and Rigging Inspection Checklist includes 15 inspections items as well as detailed instructions on how to complete the inspect…<
Trusted by thousands of business worldwide
Hoisting & Rigging Resources
Download our free HACCP eBooks and infographics, case studies and blog articles to get ahead in your industry
Ebooks and Infographics
4 Steps to Prepare for OSHA Safety Inspections
Would you be ready if an OSHA inspector showed up at your business? Understand what to do on inspection day and avoid fines and violations.
Improving Safety Compliance With Mobile Technology
Compliance with regulations is a must for many industries. Learn how using mobile apps for inspections can offer better insight and more accurate record keeping.
The Definitive Guide to Eliminating Construction Paper Forms
Paper forms cost your company money. Get simple solutions, and learn how streamlined processes and strategic data collection can change your business.
Case Studies
The Austin Company
Learn how inspection checklists that once took two or more hours, now take 15 minutes with GoCanvas!
Clear Water Products
With all submissions available in the cloud, Clear Water Products enjoy easier reporting with real-time access to information.
Bahrns Equipment
How a Supply Chain Business Uses Paperless Estimates, Work Orders and More.
Blog Articles