Achieve more with mobile forms
Eliminate paper forms from your business with the most customizable mobile form platform in the industry
Sign up today - no credit card required
Change the way you collect data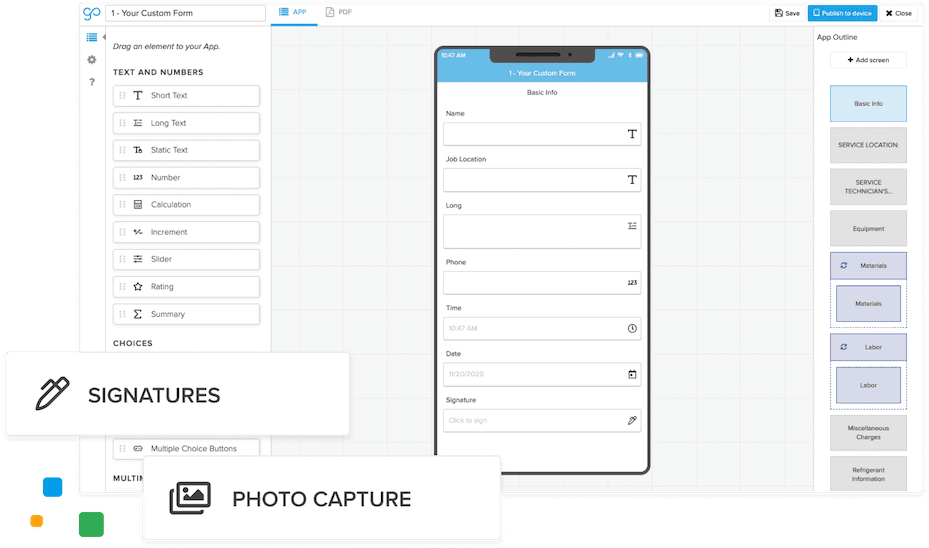 1
Create your mobile form
Have a paper form you want to digitize? Build one from scratch using our powerful form builder or choose from over 30 thousand pre-built templates.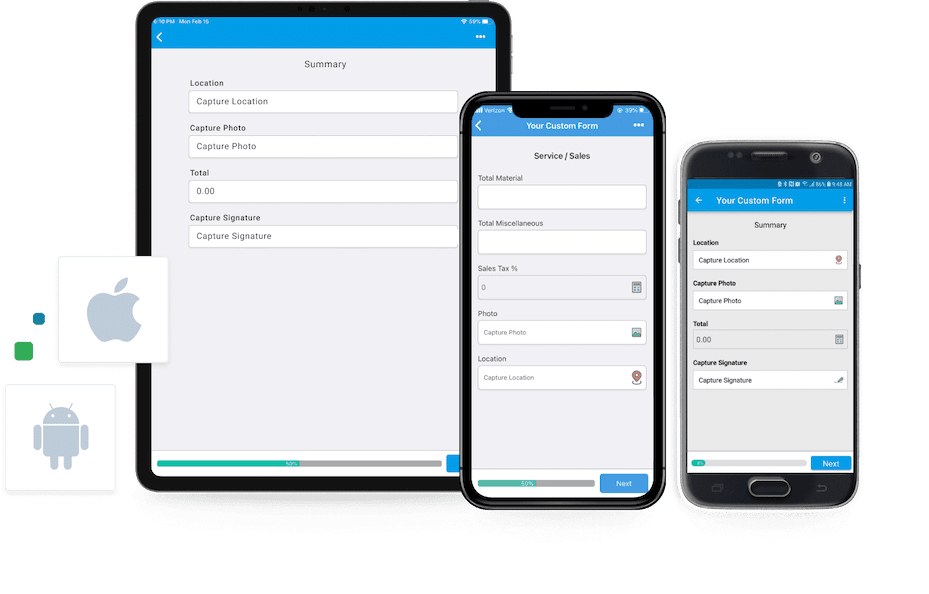 2
Collect Information
Once your form is ready, your team can access it and complete it from any mobile device. No internet required.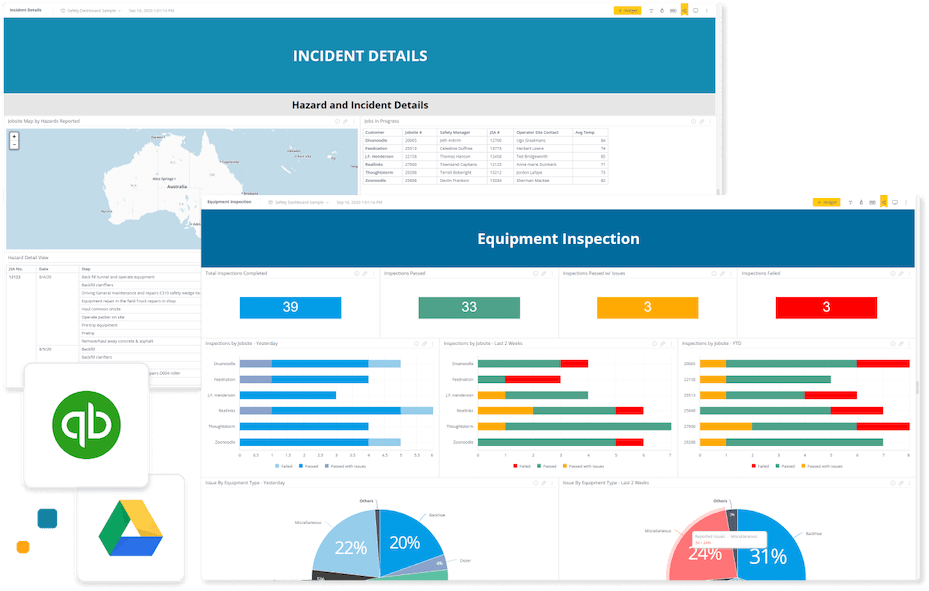 3
View your data
Data from completed forms can be accessed in your account, visualized in our Analytics tool or sent to other systems you use on a daily basis.
Learn More
Smarter forms to make your job easier
Inspections
Streamline your inspection process with mobile checklists and inspection forms you can complete from your phone or tablet.
Daily & Weekly Reports
Reduce the time your team spends completing routine forms like daily and weekly reports and allow them to focus on the job at hand.
Work Orders
Turn paper work orders into dynamic digital forms that allow you to collect, process and analyze information in minutes.
Time Cards
Save time, money and filing cabinet space with digital time cards that reduce issues like missing, illegible, or inaccurate time tracking.
SEE THE DIFFERENCE MOBILE FORMS CAN MAKE
By switching to mobile forms, GoCanvas customers have:
55%
Shortened the time to receive completed forms
24%
Increased the amount of work completed
18%
Lowered their risk and liability
29%
Decreased the amount of time spent manually re-entering form data
Mobile forms made easy
Image Capture
Whether you need photos for inspecting equipment, or tracking rhinos, do it with a click.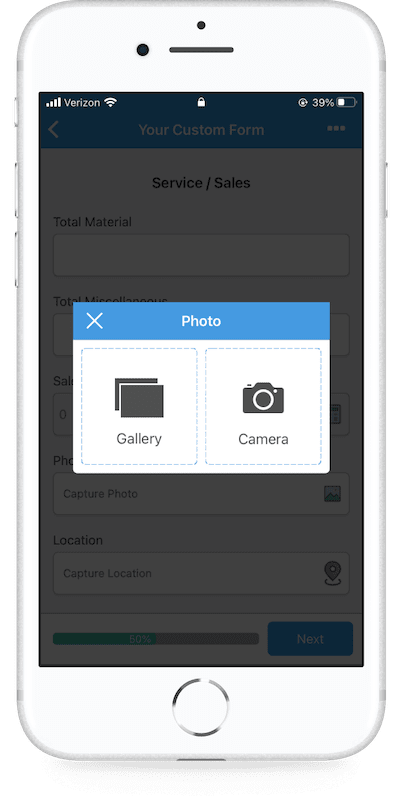 Calculations
It always hurts when an estimate or order is wrongly priced. With calculations, let GoCanvas do the math for you.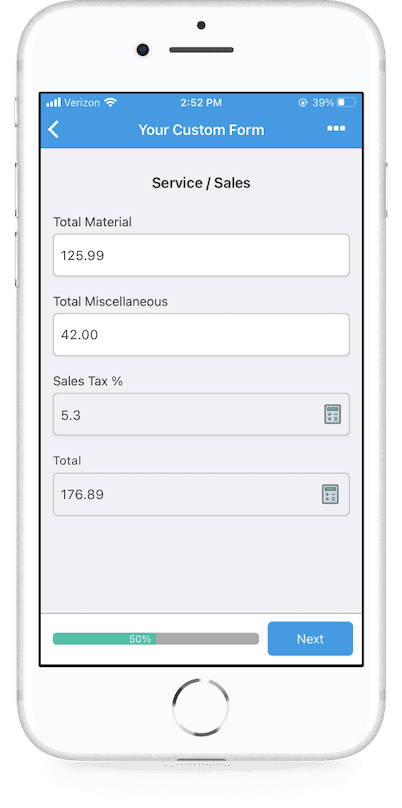 Powerful Form Builder
Easily create and edit your own mobile forms with our online drag-and-drop Builder tool.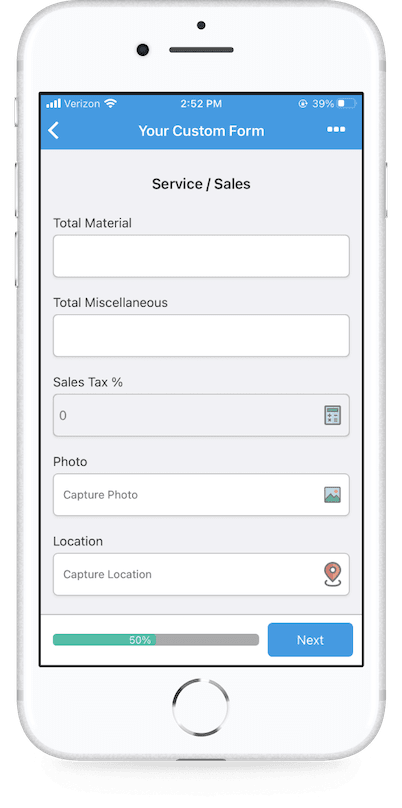 Signature Capture
Need to confirm a package or a sales order? Easily grab someone's signature on your mobile device.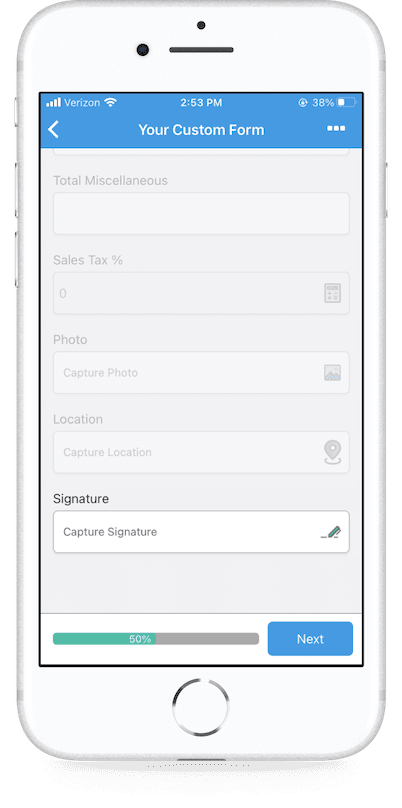 Explore Features
See how we've helped other businesses go digital
"We've increased our revenues and had the opportunity to cut costs due to the data analytics."
"We can take the data and analyze it and make a safer work environment for all of our employees."
"You never get a second chance to make a first impression. You better make it a good one. If you use GoCanvas, it'll be great."