Industry Specific Mobile Apps and Forms
Your industry may be small, but you still need forms when you're in the field. From DSD vendor maintenance forms to propane system work order invoices, GoCanvas mobile apps have what you need.

If you utilize work orders forms and frequently need to compute numbers, data or hours, then we have just what you need. Our customizable form templates help you build the ideal app built just for you.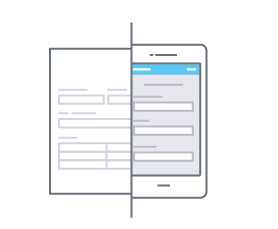 Convert your form to a mobile app FREE!
Request
Send us your form and we'll create your custom mobile app
The Generator Sales Estimate mobile app offers a simple way to create sales quotes for new generator systems and generator repairs. Designe...
The Printing Work order mobile provides a basic work order form for the printing industry. Instead of using paper work order forms, the eas...
The Poker Table Sign-Up Sheet app offers a helpful way to keep track of players in a poker tournament, party poker or standard poker game, ...
Recommended for You
Can't find the business app you need?
The GoCanvas team will convert your first form to a GoCanvas app for free when you sign up for a free trial.
Learn More
Build your own business app.
All of the GoCanvas mobile apps are fully customizable and you can build your own from scratch too.
Learn More