Secretarial & Reception Services Mobile Apps and Forms
Secretaries and receptionists are not only the face of your company, but also gather important data. From sign-ins to message memos, GoCanvas mobile apps will help you gather and and share information quickly.

We're happy to tell you that purchase orders apps are our specialty! GoCanvas has all the templates you need to stay organized, while also making your job easier with digital forms that can be easily shared between mobiles devices and desktops. Our customizable reports templates help you create the perfect form for your day to day job, all effortlessly accomplished through any smartphone, mobile device or desktop.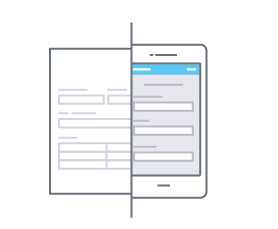 Convert your form to a mobile app FREE!
Request
Send us your form and we'll create your custom mobile app
Tired of using paper to record deliveries of school district purchases? Replace your paper with this app and never have to worry about losi...
Recommended for You
Can't find the business app you need?
The GoCanvas team will convert your first form to a GoCanvas app for free when you sign up for a free trial.
Learn More
Build your own business app.
All of the GoCanvas mobile apps are fully customizable and you can build your own from scratch too.
Learn More