Fuel Oil Delivery Mobile Apps and Forms
Whether you deliver by train or by truck, your work requires various forms for health, safety, and delivery confirmation. Save hundreds of hours with GoCanvas fuel oil delivery apps.
If you have ever needed all of your logs forms, checklists and reports in a single place, then Canvas has you covered. Canvas has customizable app templates which can used to create easily sharable reports as PDFs. If you and your team regularly deliver tracking forms or reports, then you'll be happy to know that our apps can be shared as PDFs, via any mobile device or PC. With Canvas, all the details you want is always in the palm of your hand.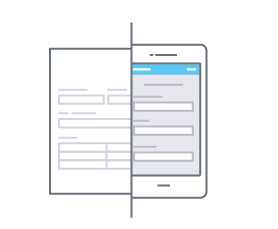 Convert your form to a mobile app FREE!
Request
Send us your form and we'll create your custom mobile app
The Delivery Route Log mobile app for transport services makes it easy for truck drivers and shippers to track the movement of their shipme...
The Car Fuel Service mobile application is an integral tool for all delivery and shipment service professionals. It grants users the abilit...
This is the Diesel Tracker app. In this app, the User will capture the diesel details of their truck for each date that's applicable. The a...
Recommended for You
Can't find the business app you need?
The GoCanvas team will convert your first form to a GoCanvas app for free when you sign up for a free trial.
Learn More
Build your own business app.
All of the GoCanvas mobile apps are fully customizable and you can build your own from scratch too.
Learn More