Fuel Oil Delivery Mobile Apps and Forms
Diesel fuel delivery services need easily accessible forms that can be used anywhere in the field. When you manage storage tank deliveries for diesel fuel, you can stay on track with fuel oil delivery forms and apps from GoCanvas. Designed specifically for the liquid fuels delivery industry, these helpful apps for diesel delivery and diesel engine companies make it easy to keep your operations running smoothly, no matter how many gallons you deliver each day.

The fuel oil delivery service templates and apps can help you complete a variety of diesel products delivery tasks, including creating a self-inspection checklist for diesel storage tanks, filling out gas tanks readings, delivery vehicle inspection forms, and generating order forms for new deliveries of fuel products. Use the apps to create a self-inspection checklist for a diesel engine, monitor product deliveries and more.

If you have ever needed all of your logs forms, checklists and reports in a single place, then GoCanvas has you covered. GoCanvas has customizable app templates which can used to create easily sharable reports as PDFs. If you and your team regularly deliver tracking forms or reports, then you'll be happy to know that our apps can be shared as PDFs, via any mobile device or PC. With GoCanvas, all the details you want is always in the palm of your hand.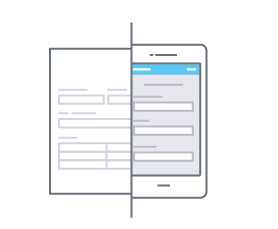 Convert your form to a mobile app FREE!
Request
Send us your form and we'll create your custom mobile app
This inventory control application is a mobile application that allows users to capture and record pertinent data with their smartphones or...
The Car Fuel Service mobile application is an integral tool for all delivery and shipment service professionals. It grants users the abilit...
This is the Diesel Tracker app. In this app, the User will capture the diesel details of their truck for each date that's applicable. The a...
Recommended for You
Can't find the business app you need?
The GoCanvas team will convert your first form to a GoCanvas app for free when you sign up for a free trial.
Learn More
Build your own business app.
All of the GoCanvas mobile apps are fully customizable and you can build your own from scratch too.
Learn More