Gift & Party Store Mobile Apps and Forms
Whether its the cake or the invitations, your business relies on helping make events perfect. From party planning checklists to third party authorization releases, GoCanvas mobile apps will make your paperwork a breeze.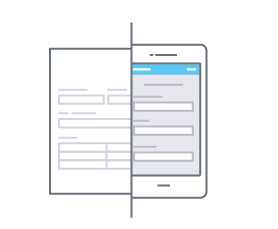 Convert your form to a mobile app FREE!
Request
Send us your form and we'll create your custom mobile app
This app will provide a list of to-do's when evaluating potential Vendors. Any item not checked should be reviewed for improvement. Covers ...

Use this app to prepare yourself for the next party! Birthdays, holidays, or any other special occasion require a party with the essential ...
Basic prize entry mobile form that ask for the users name , address, phone number, and email.
This Monogram Shirt Invoice Mobile App is a custom t-shirt screen printing application for monogram shirt orders. The invoice will have spe...
Recommended for You
Can't find the business app you need?
The GoCanvas team will convert your first form to a GoCanvas app for free when you sign up for a free trial.
Learn More
Build your own business app.
All of the GoCanvas mobile apps are fully customizable and you can build your own from scratch too.
Learn More