Interior Decorating & Design Mobile Apps and Forms
Creating the perfect space requires in-depth planning and attention to detail. From envisioning the dream room to purchasing and arranging pieces, there are many steps that go into interior designing.

Your clients have particular themes in mind for the space, such as mid-century modern or rustic chic, or need interior design services to recommend a theme. In order to provide though-out recommendations, you need to analyze the existing space to determine what would work and look best.

Whether you are an interior decorator, an interior designer assistant or a living room furniture retailer who works on interior design contracts, GoCanvas has interior decorating and design mobile apps to help you through your client projects.

GoCanvas allows you to access countless customizable mobile app templates by both desktop and mobile devices and to store them in the secure GoCanvas Cloud. We have furniture restoration work order forms, work contract templates, interior decorator safe work method statements and much more.

Don't see an app for what you need? Building an app is quick and easy using the App Builder's drag-and-drop tool. Within minutes, you can produce interior decoration best practices, interior design invoices, lists of living room furniture options, floor plan recommendations, kitchen design layout deliverables and more.

Use interior decorating and design forms to help you execute every part of the process and deliver outstanding results to your clients. GoCanvas mobile apps can improve processes for any interior design company and reduce the amount of time it takes designers to submit and retrieve information.

Choose an app, complete the fields and submit it to generate a PDF. Producing interior decorating and design PDFs is that simple.

We're glad to tell you that work orders apps are our specialty! GoCanvas has all the templates you need to stay organized, while also making your job easier with digital forms that can be easily shared among mobiles devices and desktops.

Our inspections templates make it easier than ever to complete forms, organize schedules and build reports, and all our apps are accessible via any smartphone, mobile device or desktop. Easy access to details is key to success in the digital world. Our checklists reports and checklists help you maintain, schedule and track all the most critical facets of your work.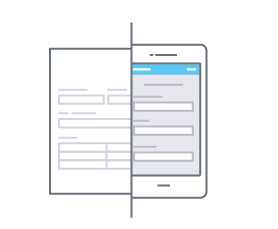 Convert your form to a mobile app FREE!
Request
Send us your form and we'll create your custom mobile app
The Furniture Restoration Work Order Mobile App is the perfect app for any furniture restoration business that wants to spend more time on ...
The Australian construction industry to ensure health and safety on construction projects and reduce common risks, as well as interior deco...
Recommended for You
Can't find the business app you need?
The GoCanvas team will convert your first form to a GoCanvas app for free when you sign up for a free trial.
Learn More
Build your own business app.
All of the GoCanvas mobile apps are fully customizable and you can build your own from scratch too.
Learn More