Interior Decorating & Design Mobile Apps and Forms
Whether you are in interior decorating or design, the details matter. From paint prep to invoice, GoCanvas mobile apps will cover get the details so you can get back to work.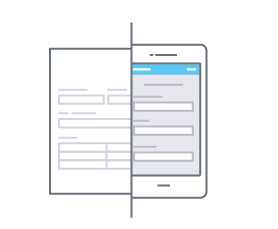 Convert your form to a mobile app FREE!
Request
Send us your form and we'll create your custom mobile app
The Furniture Restoration Work Order Mobile App is the perfect app for any furniture restoration business that wants to spend more time on ...
The Australian construction industry to ensure health and safety on construction projects and reduce common risks, as well as interior deco...
Recommended for You
Can't find the business app you need?
The GoCanvas team will convert your first form to a GoCanvas app for free when you sign up for a free trial.
Learn More
Build your own business app.
All of the GoCanvas mobile apps are fully customizable and you can build your own from scratch too.
Learn More