Mortgage Brokerages Mobile Apps and Forms
Whether your mortgage brokerage is in Montreal or Sydney, the details matter. From pre-approval forms to drafting checklists, keep your ducks lined up with GoCanvas mobile apps!
Completing contracts has never been simpler. With our mobile app platform, you can fill out the required forms and then share them instantly as pdfs. Our checklists templates are also entirely customizable so you can create the perfect app for you.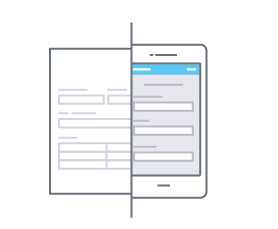 Convert your form to a mobile app FREE!
Request
Send us your form and we'll create your custom mobile app
The Mortgage Pre-Approval form mobile app generates an electronic mortgage loan form that can be submitted to lenders and loan officers as ...
This Temporary Loan Form collects loan information between lender and borrower including the description, type of loan, important dates, qu...
The Mortgage Pre Closing Checklist mobile app helps ensure that buyers have completed all required documents prior to closing on a mortgage...
Recommended for You
Can't find the business app you need?
The GoCanvas team will convert your first form to a GoCanvas app for free when you sign up for a free trial.
Learn More
Build your own business app.
All of the GoCanvas mobile apps are fully customizable and you can build your own from scratch too.
Learn More