Yoga & Pilates Instruction Mobile Apps and Forms
Whether you teach yoga or pilates, you help your students relax. With our consent forms, GoCanvas mobile apps will help you relax too.

If you and your team frequently deliver checklists forms or reports, then you'll be excited to know that our apps can be shared as PDFs, via any mobile device or PC. With GoCanvas, all the details you want is always in the palm of your hand.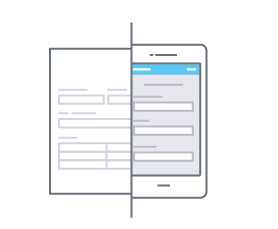 Convert your form to a mobile app FREE!
Request
Send us your form and we'll create your custom mobile app

The most common causes of injury in sporting grounds and facilities is manual tasks, slips, trips and falls, mobile plant and machine guard...
Recommended for You
Can't find the business app you need?
The GoCanvas team will convert your first form to a GoCanvas app for free when you sign up for a free trial.
Learn More
Build your own business app.
All of the GoCanvas mobile apps are fully customizable and you can build your own from scratch too.
Learn More