Modeling Mobile Apps and Forms
Modeling looks easy, but photo shoots take time. Save time with GoCanvas Mobile Apps. With release forms and fashion model services invoices, we'll let you get back to work.

GoCanvas authorizations mobile apps are compatible with any smartphone, mobile device or PC, enabling you to complete checklists, calculate hours and arrange schedules no matter where you are. Forget whatever paper forms you have been using. Our notices apps provide a unique digital platform that enables you to build templates, track schedules, complete forms and do so much more. GoCanvas makes your job incredibly easy.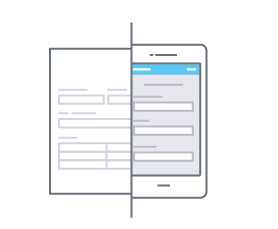 Convert your form to a mobile app FREE!
Request
Send us your form and we'll create your custom mobile app

The Photo/Video Model Release Form mobile app provides an official release form template that can be accessed from your smartphone or table...

General Contractors, Construction Project Managers and Mold Remediation Subcontractors can now use the Mold Remediation Notice for Multiple...

The Talent and Model Release (Australia) app is a model release form is a release form that provides a production company, or its agents/re...
Recommended for You
Can't find the business app you need?
The GoCanvas team will convert your first form to a GoCanvas app for free when you sign up for a free trial.
Learn More
Build your own business app.
All of the GoCanvas mobile apps are fully customizable and you can build your own from scratch too.
Learn More