Route Accounting Mobile Apps and Forms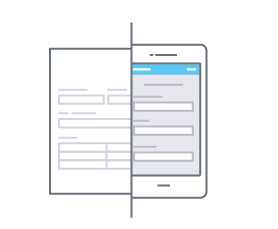 Convert your form to a mobile app FREE!
Request
Send us your form and we'll create your custom mobile app

Use this app to calculate and record the total hourly labor costs for each worker in any given wage classification. Enter the base hourly ...
This app is the key to simply managing your income and expenses on your smartphone. Effortlessly record income or expenses for ease of trac...
Use this simple mobile app to quickly list loss information and submit a claim number for your records. This mobile app applies to retail, ...
Recommended for You
Can't find the business app you need?
The GoCanvas team will convert your first form to a GoCanvas app for free when you sign up for a free trial.
Learn More
Build your own business app.
All of the GoCanvas mobile apps are fully customizable and you can build your own from scratch too.
Learn More