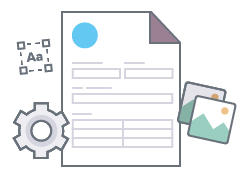 No matches found
Here are some tips:
Broaden Your Search - Try searching for a shorter word or phrase to get more results.
Send Us Your Form
- If you still can't find what you are looking for, send us one of your existing forms and we will convert it to a GoCanvas App. Your first one is free.
Click here to upload!
Edit/Build Your Own GoCanvas App
- You can build your own GoCanvas App from scratch or edit any of the Apps you get from our Application Store.
This tutorial will get you started.