Available on



Mold Inspection Using K9s Form Mobile App
Did you know that the EPA estimates that most of us spend 90% of our time indoors but we are unaware of the health hazards created by indoor air pollutants in our homes or offices?

Specifically designed for inspection companies that use K9s to find mold growth, the Mold Inspection Using K9s Form allows you to detail mold problems for property owners and mold remediation teams. The K9 mold inspection report covers important details about the mold problem discovered by the dogs or K9 inspector, including detection of black mold, location of the moisture instruction and water leaks problem, extent of water damage, building address and more. You can also upload photos of mold growth to complete your documentation for the mold remediator. A microbial sampling device will be used if mold spores are found to ensure proper classification and air quality testing procedures.

This mobile app can be used in any type of building and is available to download onto an iPhone, iPad, Android device, or the Windows desktop. All information collected is accessible on the GoCanvas Cloud and can be printed as a PDF for your records and to assist with mold remediation.
Construction, Repair & Improvement mobile forms and apps for your team
Convert your inefficient paper Inspections and other forms to mobile versions with GoCanvas.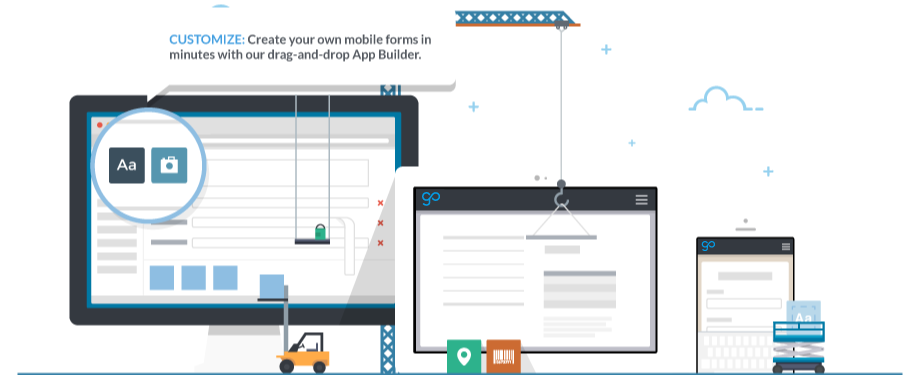 Included Fields
Customize to add, remove, or edit any of the fields below.
Inspection Address

City

State

Zip

Property inspected

Inspector Name

Date of Inspection

Thank you for enlisting our services for your mold inspection at the address above.

Sampling: A certified Inspector, trained in appropriate sampling methodology, performs air monito...

Microbial samples are taken, when deemed necessary to: (1) assist in professional judgment, (2) t...

Approx Sq Ft of Home

Occupied

Are There Contents

Type of Home

Foundation Type

Bedrooms

Bathrooms

Outside Humidity

Outside Temp

Weather:

Sq Ft of Rm

Humidity

Temperature

Excessive Clutter

Accessible

Samples Suggested

Type of sample:

Sample Accepted:
Related Construction, Repair & Improvement Apps... and they're all free for GoCanvas subscribers!