Work With GoCanvas Mobile Apps and Forms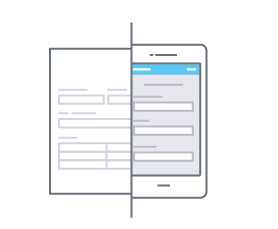 Convert your form to a mobile app FREE!
Request
Send us your form and we'll create your custom mobile app
The Basic Expense Report mobile app keeps track of all of out of pocket and company credit card expenses easily on your mobile device or ta...
This app is for GoCanvas employees to complete for the assignment of Inventions, Non-Disclosure Agreements, Non-Solicitation Agreements, an...

Can't find what you're looking for? Send us a picture of your form and we'll make it for FREE!
Recommended for You
Can't find the business app you need?
The GoCanvas team will convert your first form to a GoCanvas app for free when you sign up for a free trial.
Learn More
Build your own business app.
All of the GoCanvas mobile apps are fully customizable and you can build your own from scratch too.
Learn More