Fire door inspections are the responsibility of building owners and are completed by an inspection service. Annual inspections include a visual inspection, as well as functional testing, which covers key components such as door hardware, door frame and frame hinge to ensure proper operation and compliance with building codes. Fire doors are a critical part of any building's passive fire protection, and should conform with NFPA standards. With GoCanvas, we help your organization migrate all your inspections forms from paper to mobile apps, enabling your inspectors to complete inspections right from their mobile device and communicate inspection findings real-time with clients and your back office. Explore our more than 280 free fire safety apps and start going paperless today!
Fire Door Form Templates
Customize Fire Door templates to work perfectly for your business needs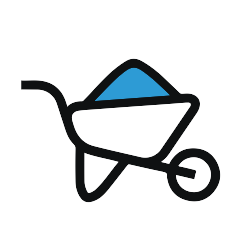 Use the Commercial Fire Door Inspection Report mobile app when performing an assessment and a drop test on commercial fire doors…

The Commercial Fire Doors mobile app is the electronic version of the International Standards of Practice for Inspecting Commercial Fire Do…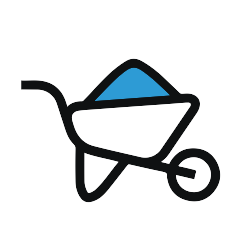 The Fire Doors and Exit Doors mobile app was designed to comply with Singapore building codes. Instead of using paper forms when
The Fire Door Inspections NFPA 80 mobile app provides helpful checklists and inspection forms that cover installation of fire doors…
The Fire Door Check Register mobile app provides a simple way to maintain records of all fire door inspections and maintenance records. Ins…
The Fire Door Maintenance Checklist mobile app was designed to make the door inspection process more efficient. Instead of using…
The Fire Door Monthly Inspections mobile app makes it easy to perform exit access inspections from any location. Instead of using paper for…
Trusted by thousands of business worldwide
Fire Door Resources
Download our free Fire Door eBooks and infographics, case studies and blog articles to get ahead in your industry
Ebooks and Infographics
Would you be ready if an OSHA inspector showed up at your business? Understand what to do on inspection day and avoid fines and violations.
What is your data telling you? Use GoCanvas Business Insights to get more out of your data and improve decision-making, day-to-day operations and strategic planning.
Compliance with regulations is a must for many industries. Learn how using mobile apps for inspections can offer better insight and more accurate record keeping.
Case Studies
Fire & Safety Commodities, Inc. is 100% Paperless and Can Forecast Revenue by Using GoCanvas Platform
Learn why Service Electric Co. Ditched Paper Forms After 60 Years
Learn how Llewellyn Smith Made the Switch to GoCanvas & Increased Productivity By 50%
Blog Articles